The Impact of Changing Mortgage Rates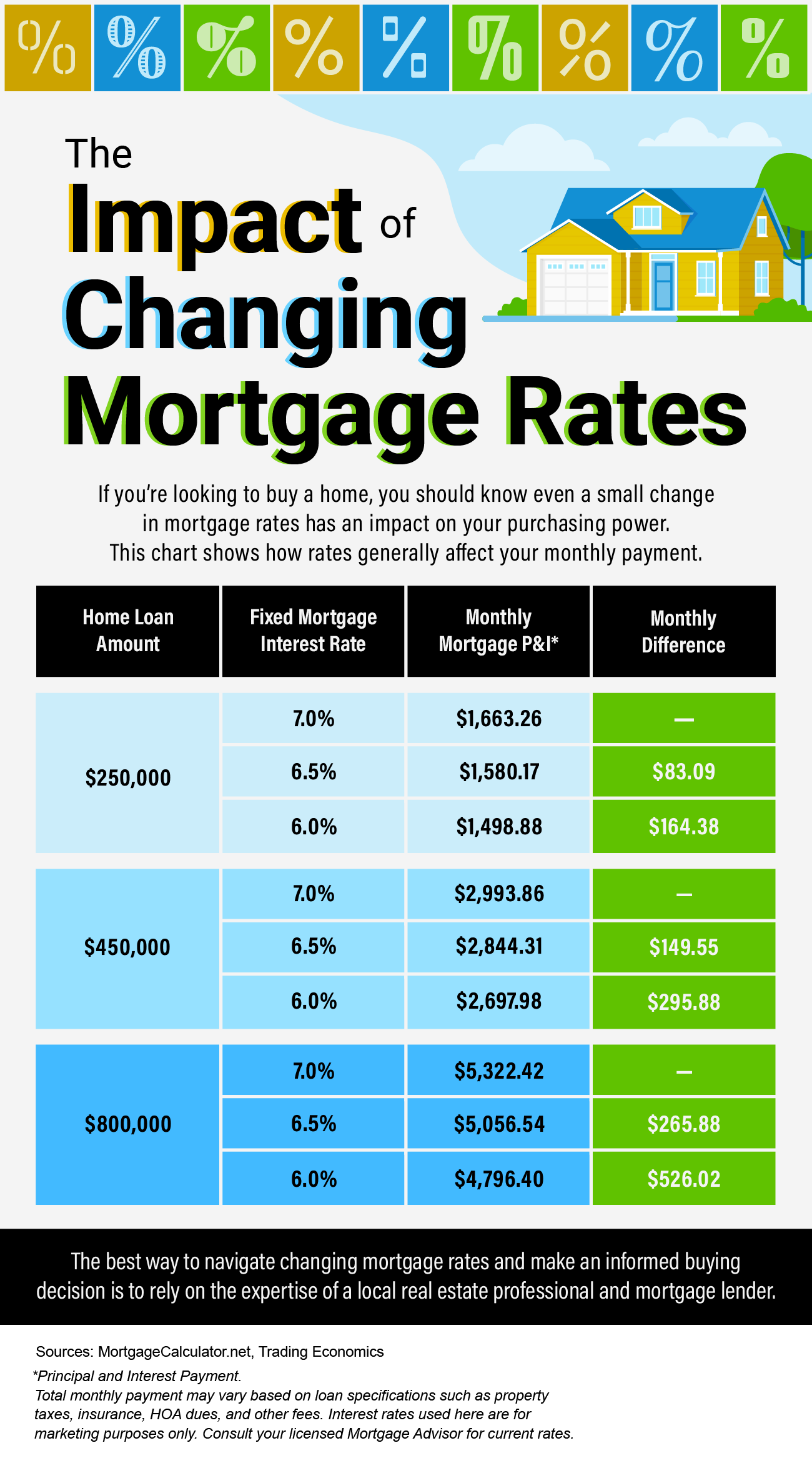 Some Highlights
If you're looking to buy a home, you should know even a small change in mortgage rates has an impact on your purchasing power.

These charts show how rates generally affect your monthly payment.

The best way to navigate changing mortgage rates and make an informed buying decision is to rely on the expertise of a local real estate professional and mortgage lender.
There is always a lot to do when selling your home.
Being aware of the current trends is vital so you can prepare your house to attract new owners. Let us handle it for you!
Get Started